Tips on Attracting Online Customers Worldwide
On an e-commerce website, the ultimate goal for businesses is boosting their sales profit. In order to garner sales, they would require customers to purchase their products and services. On the upside, putting up a product for sale on the web does help businesses gain exposure. Setting up an e-commerce website on the internet may be easy, but how do we do it on an international scale? There are more online stores being created by the minute, thus one must stay ahead of the competition.
Here are a few tips on how to attract more clients from other countries: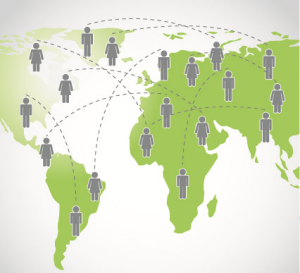 Shipping Options
This is a really obvious tip in terms of getting more international customers. Perhaps offering worldwide shipping is a great way to attract more international customers to the site? Additional shipping options provided in order to suit the customers' needs, especially those who are in other countries. Most online shoppers will not entertain stores that do not ship to their home country, thus losing them as potential buyers. A worldwide shipping option would bring more customers if the shipping costs are reasonable and there is a variety of courier options (i.e. FedEx; UPS) to choose from.
Online Marketing
There are many branches of online marketing one can do to promote his e-commerce store on a worldwide scale. Like in social media marketing, sharing the website on popular social networking mediums such as Facebook or Twitter is a great way to reach out to customers around the world. In search engine marketing, one can promote the site through search engines using advertising and search engine optimisation.
Multiple-Language Site Implementation
English may be the international language medium, but there still are countries that do not know how to speak or read a word of English. How about having the site done in major languages? For example, a site done in English, Mandarin Chinese, German and French can be able to attract more customers.
Product Reviews
Whenever a customer buys a product from the website, always provide an option for them to write reviews on the product. Displaying rave reviews on strategic places on the website will create a positive atmosphere, thus more potential customers will be able to have a peace of mind in purchasing from the store itself.
Stunning Website Design
A beautiful web layout not only boosts sales from both local and worldwide customers, it also attracts potential customers too. A less cluttered website with really clear images eases the navigation, and functional links are what should be applied when designing the site.
These golden tips will definitely help garner sales and boost profit on an international scale, leading the store to global success.